Who We Serve
IT Solutions for Professional
Services Firms
We're passionate about helping businesses grow. These days, solid growth depends on nimble, mobile, flexible, storage from anywhere.
With reports indicating that ransomware attacks are on a steep incline, it's more important than ever that you protect sensitive and confidential client information. Many professional services companies — law firms, wealth management firms, accountants, and others — are prime targets for these cyber-attacks. It's critical that your cybersecurity measures are up to date and effective.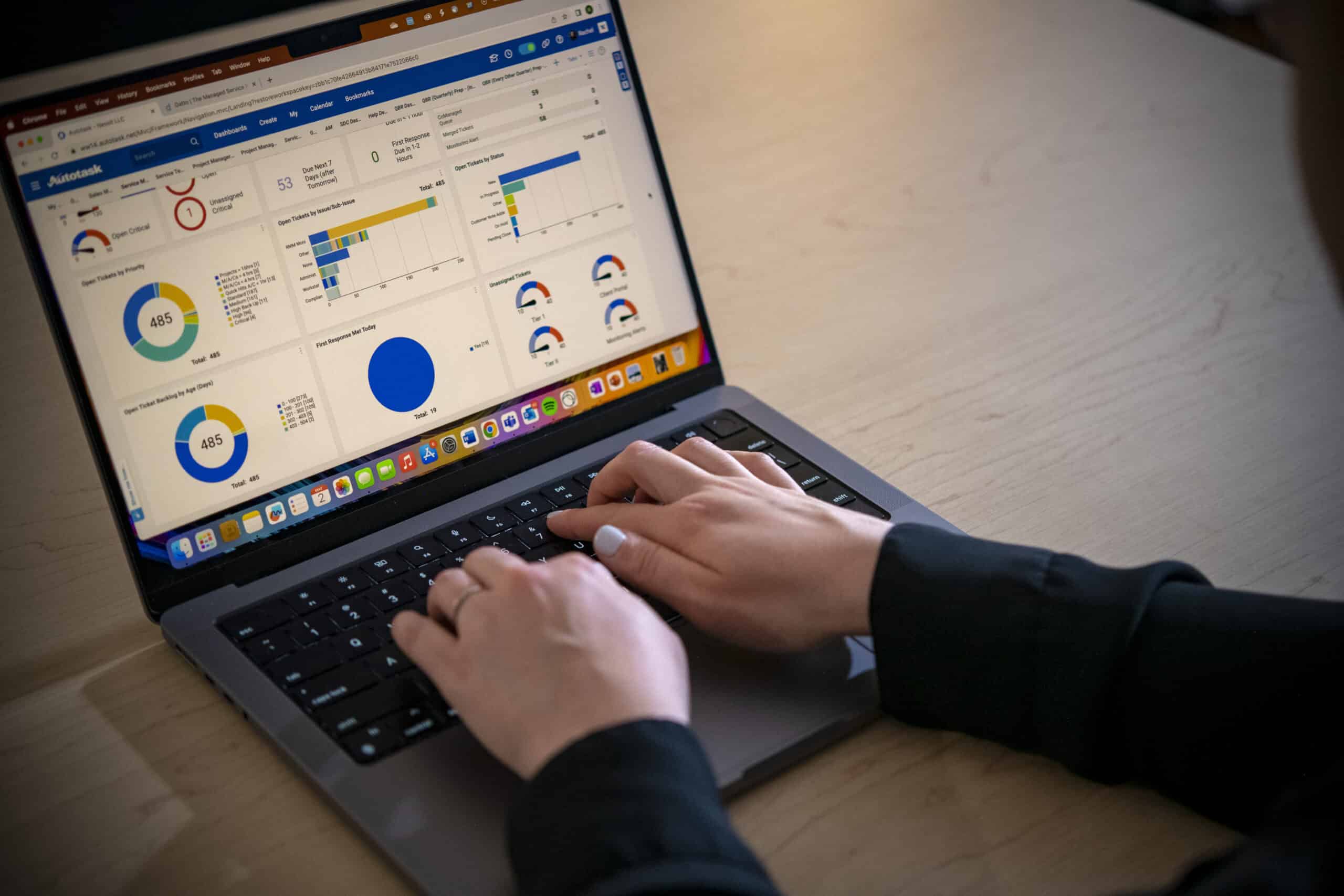 We Specialize in Supporting Business' Managed IT Needs
Your business likely looks a lot different today than it did a few years ago. Working with remote teams requires reliable and secure communication and collaboration tools to facilitate project management and successful teamwork. On top of this, we understand that professional services companies must comply with regulations governing data security and privacy, and you need effective data management strategies to keep track of your clients' information.
Oftentimes, professional services companies can struggle with managing and maintaining IT infrastructure, including hardware, software, and network systems, simply due to a lack of time and knowledge. If you're seeking to grow your company, scalability is a must-have since your IT infrastructure needs to expand as you grow, and you'll want to do that without disrupting your operations or incurring unnecessary or significant costs.
A reliable Managed IT firm who can partner with you is the solution to all of these concerns. Let Nessit help you manage your IT simply and effectively for the kind of peace of mind that comes with knowing that your data is secure, accessible, and compliant at all times – even as you grow.
We will support you with:

IT maturity audits &
vulnerability analysis

Network monitoring & intrusion
detection

Remote monitoring &
preventative maintenance

Fully-managed employee
cyber training

Compliance & regulatory
requirements

Disaster recovery planning &
implementation

Long-range technology
roadmap development

Business continuity for
in-house & remote teams

Equipment & licensing
management
What our clients are saying:

"Thank you for your continued effort in offering a positive customer experience. Every single person I have interacted with at Nessit has been extremely polite, knowledgeable, and patient."
Business owner in New Hampshire
Contact Us
Let us show you what we can do, connect with us to start a conversation.