I wanted to share how happy we've been with our Isonas system! It has worked out perfectly, it's easy for us to use, and it does exactly what we need it to. It seems like every couple of weeks I say to a co-worker, "Have I mentioned that I love this Isonas system?" After a few months of using the keypads, we remain uber-happy with this system. Thanks Nessit!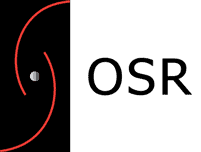 As a property management company, our website is our most important tool for finding our next renter, making it crucial to have a positive ongoing relationship with our web developer. We have used Nessit for two website rebuilds and site hosting. After each rebuild we were very satisfied with both the final product and the process, as they are easy to work with and quick to respond to all of our new ideas.

We could not be happier with the amazing service we have received from Nessit. The team always responds quickly and professionally to any questions we might have and keeps things working smoothly behind the scenes.

WordPress Introduces a New Editer Called Gutenberg
WordPress has released a new editor, Gutenberg! Named after the inventor of the printing press, WordPress created Gutenberg with the hopes of replacing the current visual editor, which requires users to utilize shortcodes and HTML, with a much more powerful version. The goal of this new editor is to start embracing "little blocks" and to make page editing easier for users. To learn more about the new editor, visit the WordPress Gutenberg playground.
Six Frequently Asked Questions About PCI Compliance
What does PCI DSS compliance mean? PCI DSS stands for Payment Card Industry Data Security Standard, which sets the requirements for organizations and sellers to safely and securely accept, store, process, and transmit cardholder data during credit card transaction to prevent fraud and data breaches. Who needs PCI DSS compliance certification? Although there is technically no such thing as "PCI certification," sellers of all sizes, service providers, banks, and any other organizations that process credit card payments need to prove they are PCI compliant. What are the PCI DSS compliance levels? There are four levels of PCI compliance; each level has unique requirements for a business to validate its compliance. The level under which your business falls is based on your total transaction volume, annually. What does it cost to be PCI DSS compliant? The fees to become PCI compliant, and maintain that standing annually, can range from approximately $1,000 annually to over $50,000 annually, depending on the size of your business. Am I responsible for a PCI DSS Compliance Self-Assessment Questionnaire (SAQ)? The PCI DSS Self-Assessment Questionnaire is a checklist ranging from 19 to 87 pages, created and distributed by the PCI Security Standards Council. It's used as a mechanism for sellers… Read more »
WordPress 5 Planned for a Fall 2018 Release
WordPress 5.0 will be the first "major" release of 2018, including the new editor, codenamed "Gutenberg". Not all sites will be backwards compatible. Release Schedule November 15, 2017 Trunk is open for business. (Post-4.9) TBD 5.0 Kickoff meeting. TBD Last chance to merge feature projects. TBD Beta 1 and feature project merge deadline. From this point on, no more commits for any new enhancements or feature requests in this release cycle, only bug fixes and inline documentation. Work can continue on enhancements/feature requests not completed and committed by this point, and can be picked up for commit again at the start of WordPress 5.1. TBD Beta 2. TBD Beta 3. TBD Beta 4. TBD Release candidate and soft string freeze. TBD Final release candidate if needed and hard string freeze. TBD Dry run for release of WordPress 5.0 and 24 hour code freeze. TBD Target date for release of WordPress 5.0. Contact us today to learn what changes will be required for your site.