I wanted to share how happy we've been with our Isonas system! It has worked out perfectly, it's easy for us to use, and it does exactly what we need it to. It seems like every couple of weeks I say to a co-worker, "Have I mentioned that I love this Isonas system?" After a few months of using the keypads, we remain uber-happy with this system. Thanks Nessit!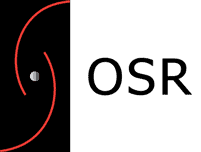 As a property management company, our website is our most important tool for finding our next renter, making it crucial to have a positive ongoing relationship with our web developer. We have used Nessit for two website rebuilds and site hosting. After each rebuild we were very satisfied with both the final product and the process, as they are easy to work with and quick to respond to all of our new ideas.

We could not be happier with the amazing service we have received from Nessit. The team always responds quickly and professionally to any questions we might have and keeps things working smoothly behind the scenes.